This is a simple tutorial on how to convert your deezer playlists to spotify. We will use our wonderfull free application playlist converter.
Playlist converter is a free web application which runs in your browser. Simply go there and follow these easy steps.
2) Click on the spotify tab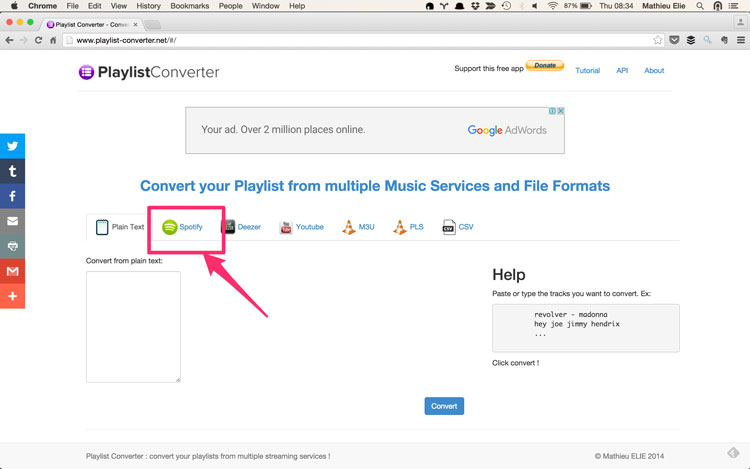 Playlist converter has many source option. The one you should choose as source is "spotify".
3) Click on the "Login with spotify" button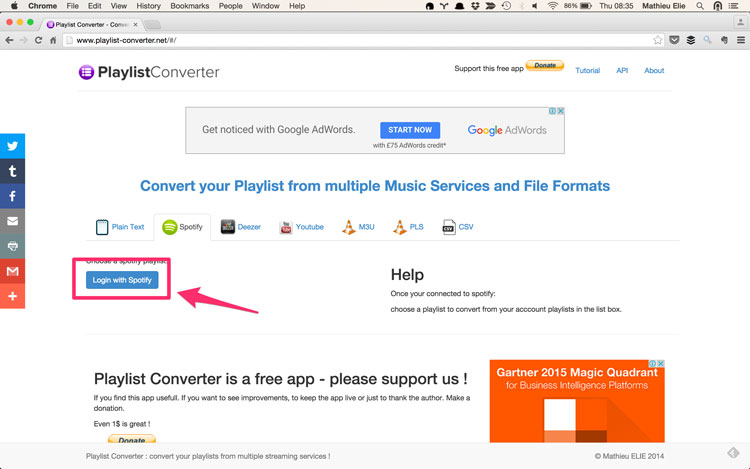 You will be redirected to your spotify account to authorize playlist converter app to access your spotify account. This step is needed so our app can grab a playlist directly from your account. For your privacy no information from your spotify account will be stored on our server. We will access your account in read only mode.
4) Select one of your spotify playlist in the listbox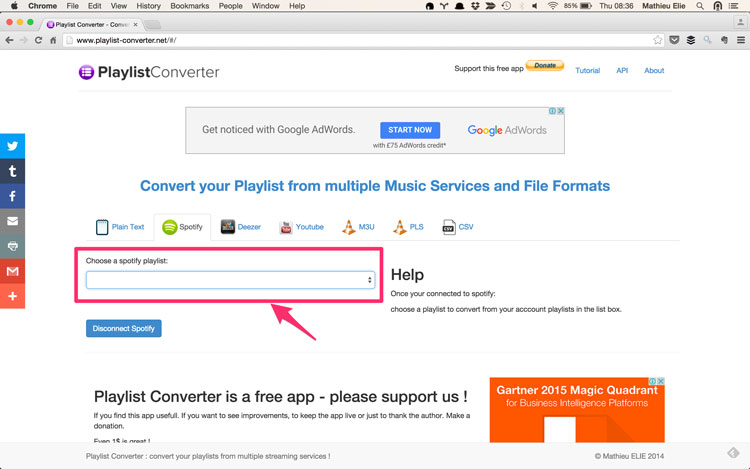 As soon as your are back from spotify authorization the app will load the list of your playlists. This listbox will contain the name of each of your spotofy playlist. Simply select the playlist you want to convert to youtube ! Then playlist converter will grab the playlist from your account and analyze each track to get an artist / track names reference.
5) Click on "export to youtube account".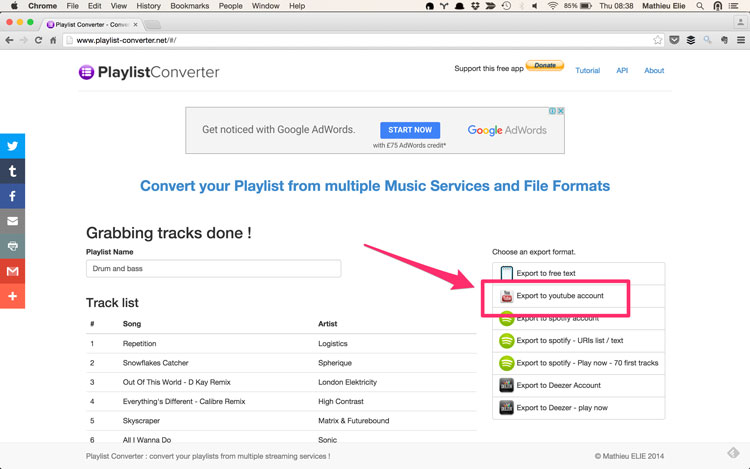 Now you have many export possibilities. The one you should choose in this case is export to youtube.
6) Click on "Login with youtube and export playlist".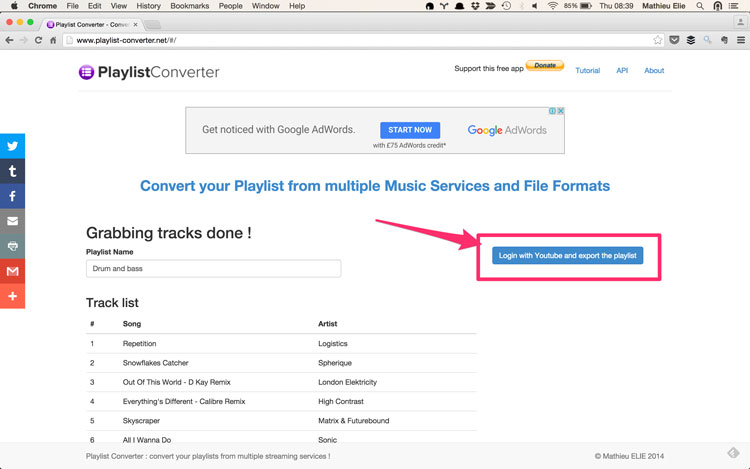 Now the same authorization process will be done for youtube. Playlist converter need your approval to access your youtube account and manage your playlist. This way the app will create a youtube directly in your account.
7) Wait while the playlist is created.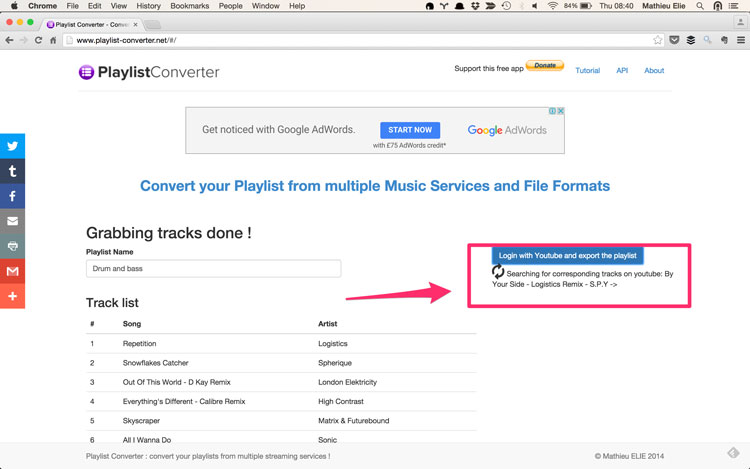 Please wait while we are looking for the corresponding tracks for spotify in youtube. The app will perform a search for each track in youtube with the artist name and track name. Most of the time we will find a converted track. Be patient !
8) Follow the newly created youtube playlist link.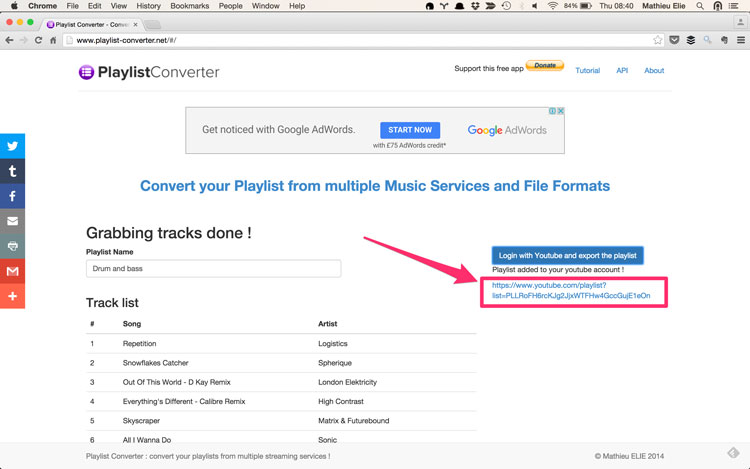 At the end of the creation process playlist converter show a link to your new youtube playlist. The process is done. Your playlist is by default in private mode. No information from your youtube account will be stored on our server for your privacy convenience.
9) Enjoy your new youtube playlist !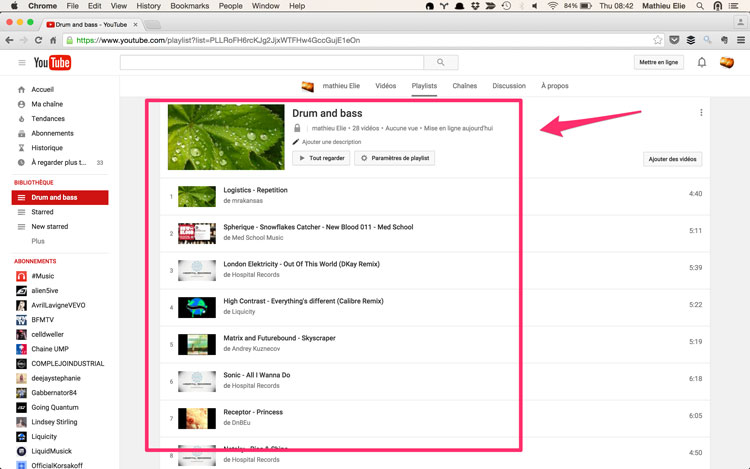 Now your original spotify playslit can be listened freely by everyone and every device accessing your youtube playlist ! Enjoy !
More How-tos / help
You can read and ask for help and how to on the Forum